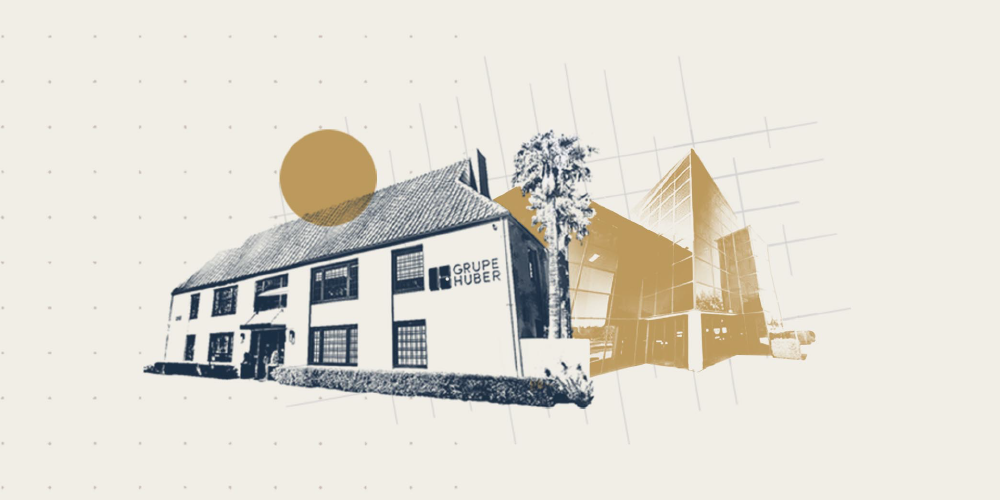 Hybrid Offices: Building a Remarkable HQ
Hybrid offices are on the rise, offering the chance for on-site or remote work to their workforce. After a year of remote work for many, the struggle to find a comfortable transition has led many businesses to opt for the flexibility of both options or a mix of the two for their team. If headquarters has become the place for in-person client meetings and team get-togethers, it only makes sense that a team's homebase needs to be an environment where community, unity, and inspiration are felt. For instance, Grupe Huber Company has been a pioneer in the Stockton community, moving our headquarters from a traditional office "A" class space to a historic remodel in our signature redevelopment project, University Park.
This past year has brought on significant changes in the way people approach their work environment. A recent report from Accenture cited that 83% of workers they surveyed preferred a hybrid model.1 High-growth organizations have taken note with 63% of them enabling productivity anywhere workforce models.2 As the popularity of hybrid offices continues to rise, it becomes increasingly important to invest in spaces that will captivate the team when they come together and facilitate in-person collaboration that is essential to the success of every business. The need for office space is not going away, in fact, it is now an even more critical piece to establishing company culture, workforce engagement, and increasing productivity. "While some level of remote working is going to remain with us, the best future innovation and products will come from the teamwork and collaboration that is derived from face-to-face teamwork with colleagues," stated Kevin Huber, President and CEO of Grupe Huber Company. New office projects focus on creating a sense of openness, a place that invites teams to congregate while also maintaining more private spaces for individual work.
The days of big walls and siloed cubicles are long behind us. Amenities are an important factor when recruiting new talent, because companies are expected to contribute to larger lifestyle aspirations in order to stay competitive. A headquarters should offer a standard slate of amenities including a modern but functional kitchen, warm common areas, fun break out spaces, and more. It's essential to provide amenities that are functional, yet aspirational for workers and tailored to the overall company culture. Just as a medical office prioritizes patients, a tech company prioritizes innovation so each of those office spaces needs to reflect the business' mission and values accordingly. It's also a chance for the company to show some personality. The Grupe Huber headquarters located at University Park does just that, balancing modern design and layout with archival pieces that nod to tradition and legacy. The right amenities help to establish a healthy and engaging work environment that encourages workers to feel invested, and pay forward that investment with their dedication to the work.
A historic remodel property offers a great approach for building a headquarters that is modern and forward-thinking, while maintaining the history and character of the community – a truly unique office. In a Capital One workplace survey, 79% of full-time office employees agreed that a company cannot encourage innovation unless their workplace environment is innovative, and bringing a fresh perspective to an existing space can help build that foundation.3 Workers want to feel like the place where they work with their team and achieve their goals is special. It is impossible to replicate authenticity, you have to build it from the ground up.
Revamping a historically significant building is also an incredibly effective way to show respect for tradition and signal a long term investment in the community. Oftentimes, historic buildings that are optimal for a remodel are located in areas that have been somewhat overlooked by the surrounding community and are in need of something new. A historic remodel can serve as a new hub for continued investment, bringing new businesses, jobs, and foot traffic that can revitalize an entire neighborhood. It is important to consider the history of the land, its existing tenants, and the overarching needs of the community in order to make a historic remodel successful. Grupe Huber's University Park, a momentous, 20 year remodel project, brought over 20 new and thriving businesses to a site that dates back to the 1850's. An era when, following the Gold Rush, Captain Charles Weber donated 102 acres of land to the city of Stockton to provide hospital care to those who were struggling with mental illness. "By marrying modern technology and design with public artwork, a world-class rose garden, historic features and a contiguous 102 acre campus, we have been able to create a truly special place where people work, learn, heal, and play" commented Mr. Huber. University Park doesn't shy away from history, it's an integral part of the project's mission.
A remarkable headquarters is essential to building a successful business and Grupe Huber approaches each project with a deep understanding of how physical space can impact people. We approach every project with fresh eyes and a modern point of view, understanding that as the workforce continues to move to the future, we are here to help build it. We are developers who partner in every step of the process, committed to shaping spaces that reflect your business' story.
https://www.accenture.com/us-en/insights/consulting/future-work
https://www.accenture.com/us-en/insights/consulting/future-work
https://medium.com/@lindseypollak/what-do-multigenerational-employees-want-in-a-work-environment-a5ae1803ef4b