Break from the grind.
Reinvigorate your team and customers with stunning nature and artistry at a convenient location.
Break from the grind.
Reinvigorate your team and customers with stunning nature and artistry at a convenient location.
Our Amenities
Enjoy a host of services that promise ease, comfort, and productivity.
Full in-house maintenance crew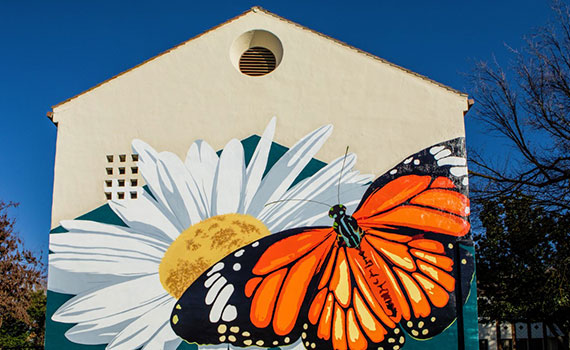 Butterfly Mural
The monarch butterfly is one of the most recognizable and well-studied butterflies on the planet. Starting in October, the Monarch Butterfly begins its migration journey from the cooler parts of the United States to warmer areas like Pacific Grove, CA, parts of Southern California, and Mexico. The Monarch Butterfly cannot survive cold winters which is why it travels to find the warmth it needs to make it through the winter. This mural was created specifically for University Park by Artist, Michael Oliva.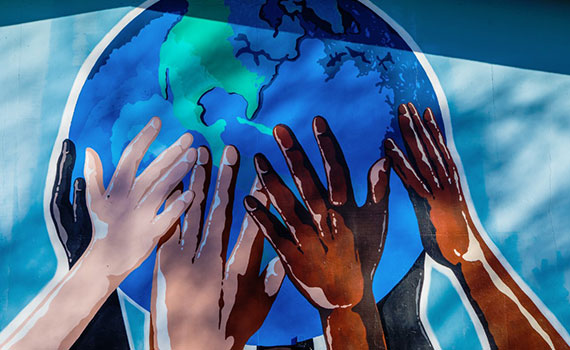 "Together" Art Mural
This mural brilliantly captures the values and purpose embraced at University Park. It illustrates the importance of working in unity to support our planet and every person who lives on it. The many hands of varying sizes, ages, and colors act as a reminder that we all contribute great value to our community. This message is particularly apt since the University Park campus serves medical, educational, and business needs for everyone, from small children in preschool to our elderly.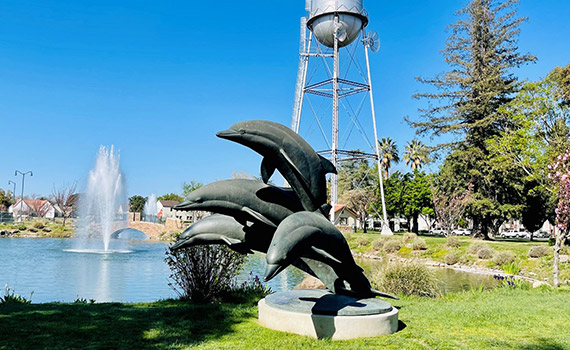 "Ocean Ballet" Bronze Sculpture
Water is the lifeblood of California. It feeds our crops so they grow healthy and strong. It carries fish from the river to the sea. It nurtures our yards, nourishes our bodies, and helps our cities thrive. The drops of water that make their way through our Valley begin as snow in the Sierra Nevadas, then wind their way through Stockton and our priceless Delta, and enter the mouth of the bay, where they create a haven for swimming dolphins. Water evaporates from the ocean, collects in clouds in the sky, and the cycle begins again. Ocean Ballet, an incredible bronze sculpture created by Montana artist Lyle Johnson. It features four leaping dolphins, their graceful bodies gleaming in the sunlight.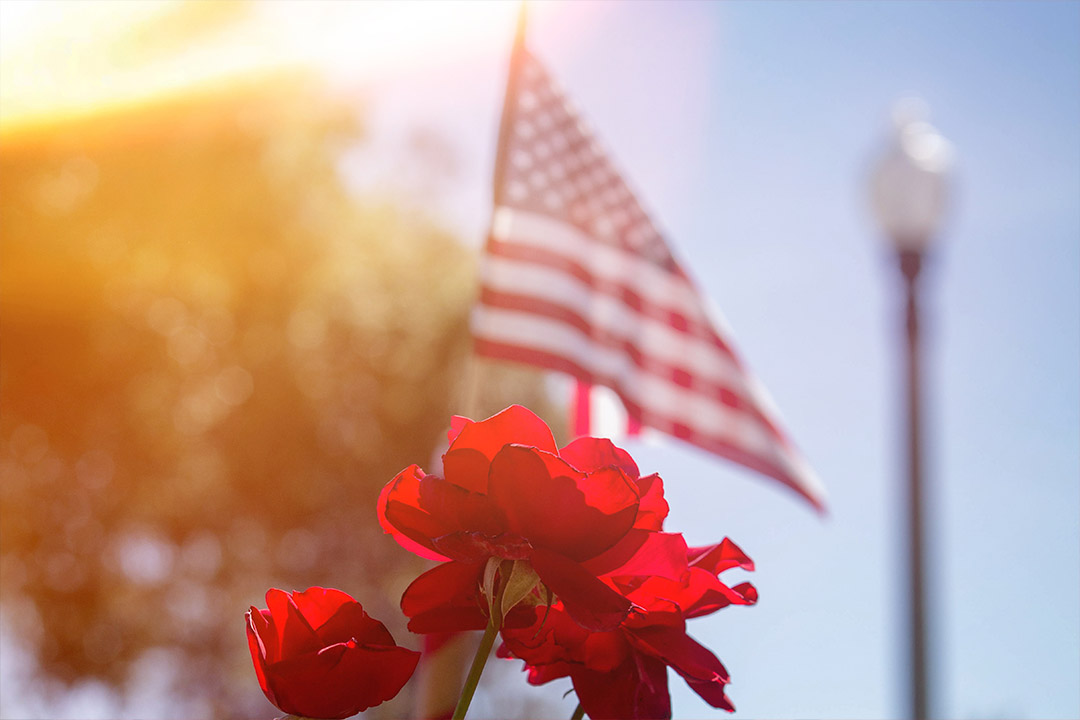 Messages of Peace
Through University Park World Peace Rose Garden and International World Peace Rose Gardens Organization, local students participate in the Messages of Peace contest. Students are allowed the opportunity to engage with adults and their classmates to develop their personal platform of peace. Winning messages are placed into the garden for visitors to enjoy.
A lovely one-mile path through campus, featuring over a dozen stops. Enjoy art in public places, historic architecture, our rose garden, the lake and water fountains, and all of the plant and animal life. Take a break from the office to stroll through the park or pack a picnic lunch to enjoy by the lake.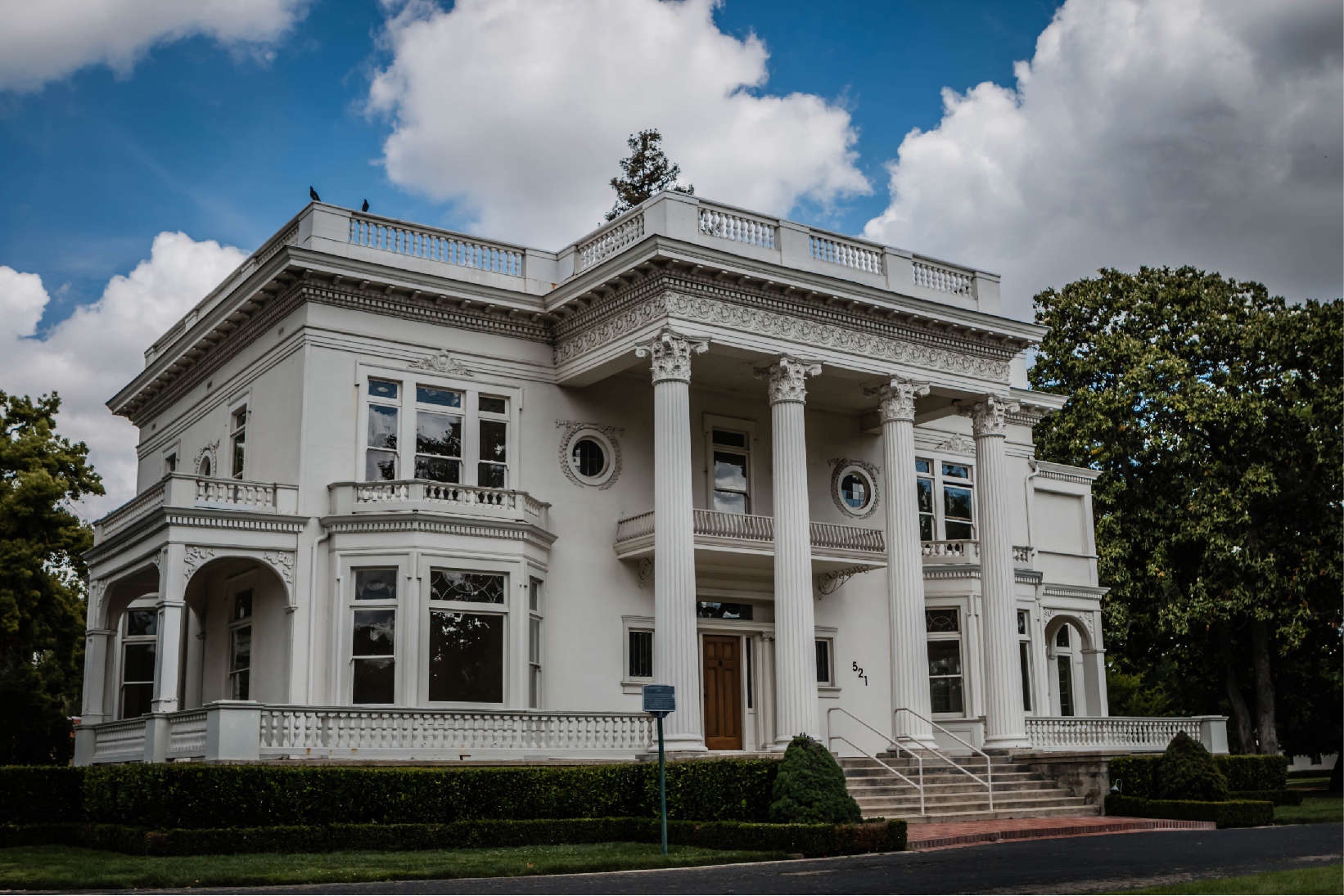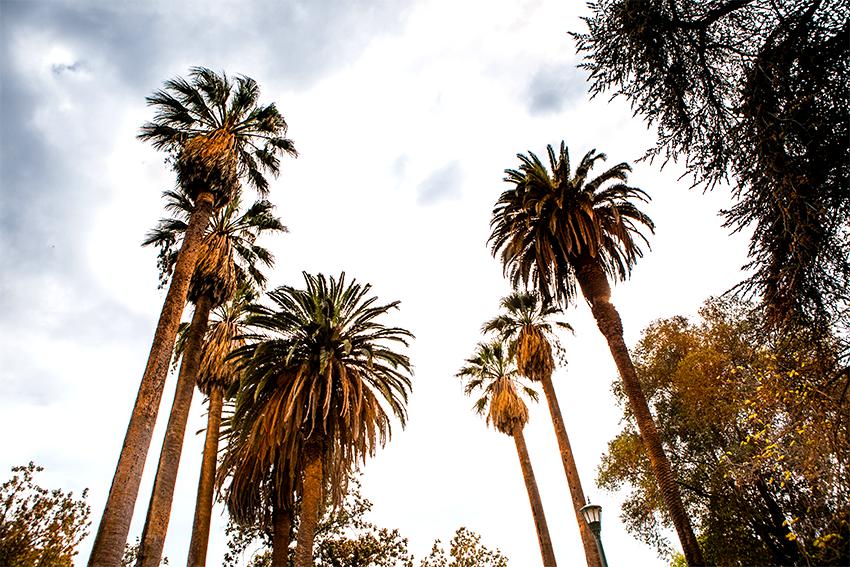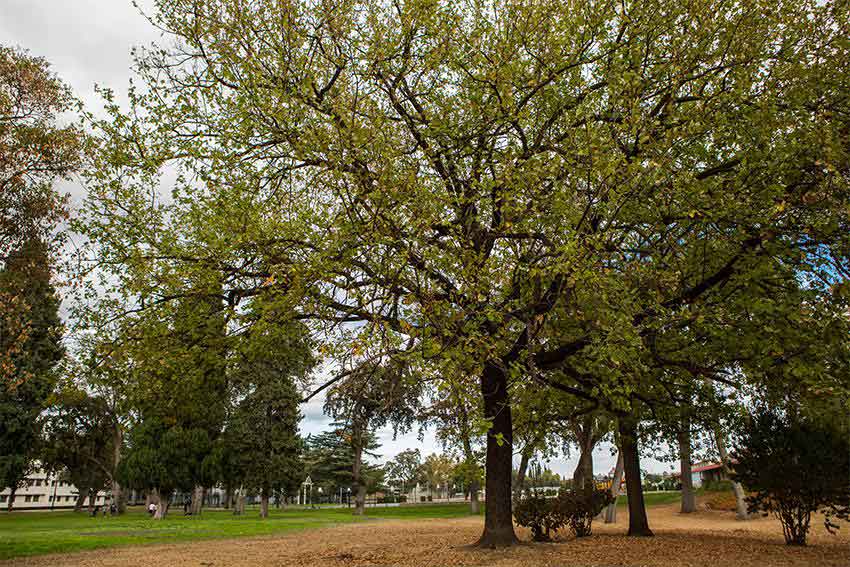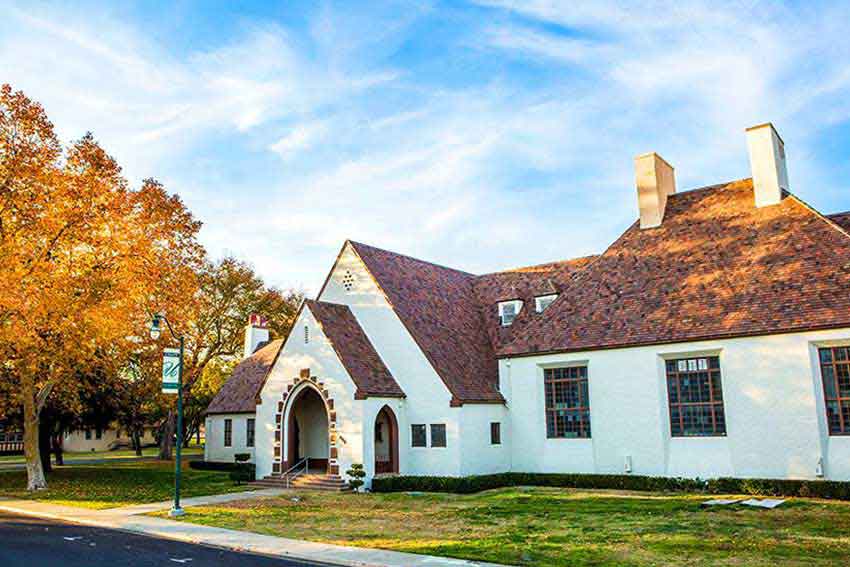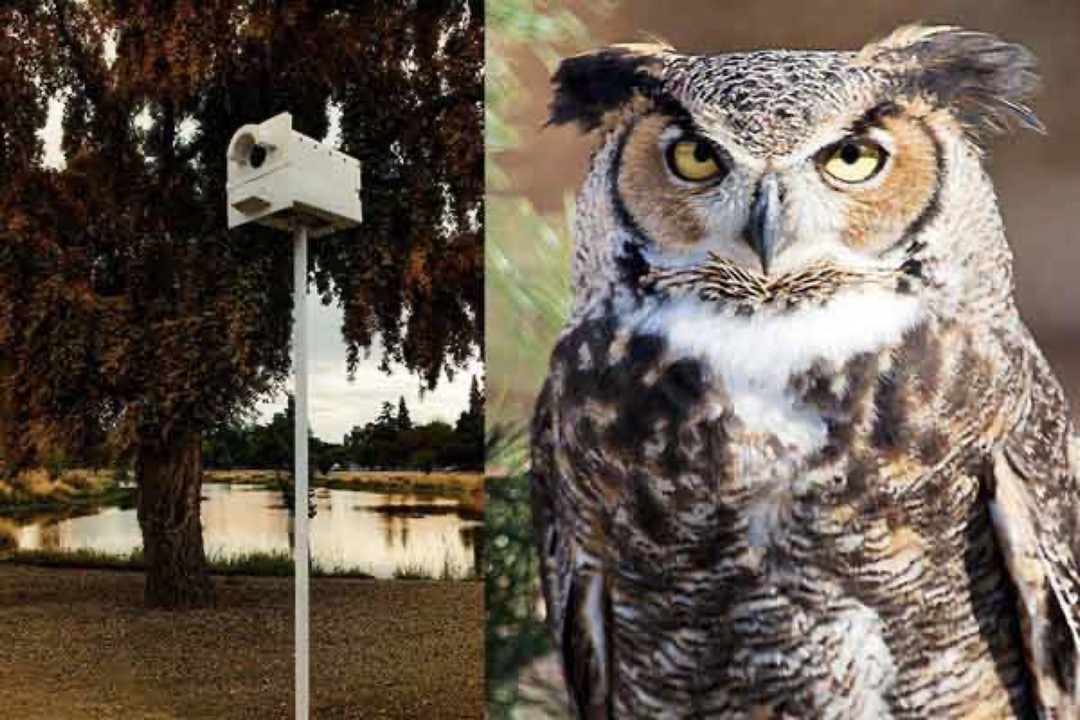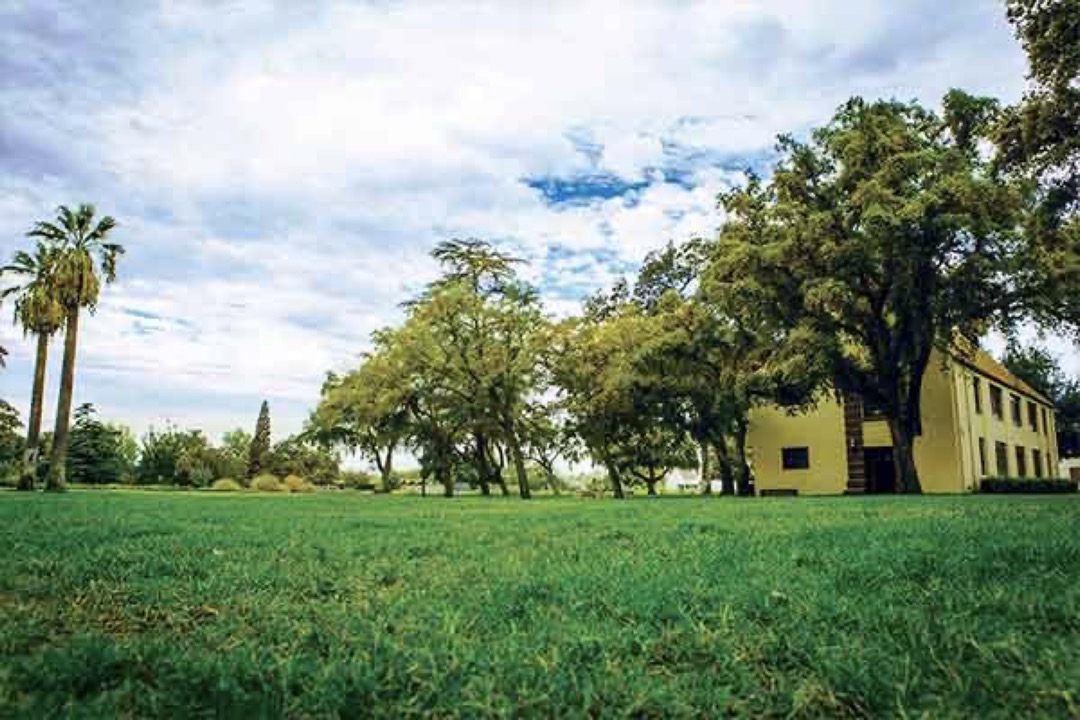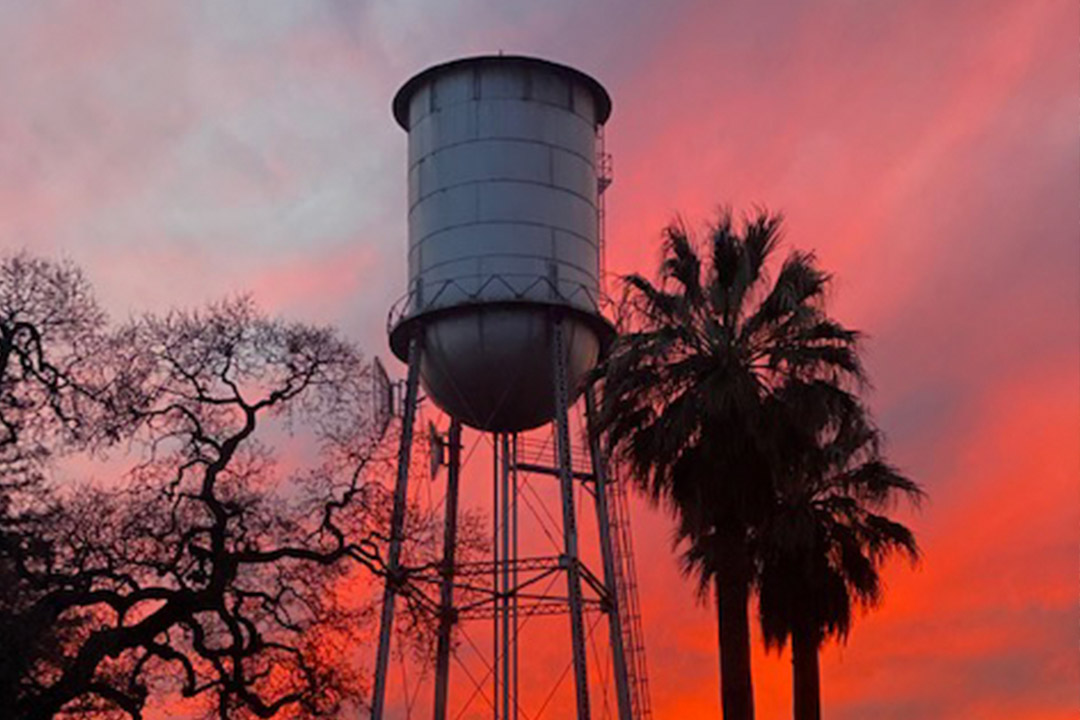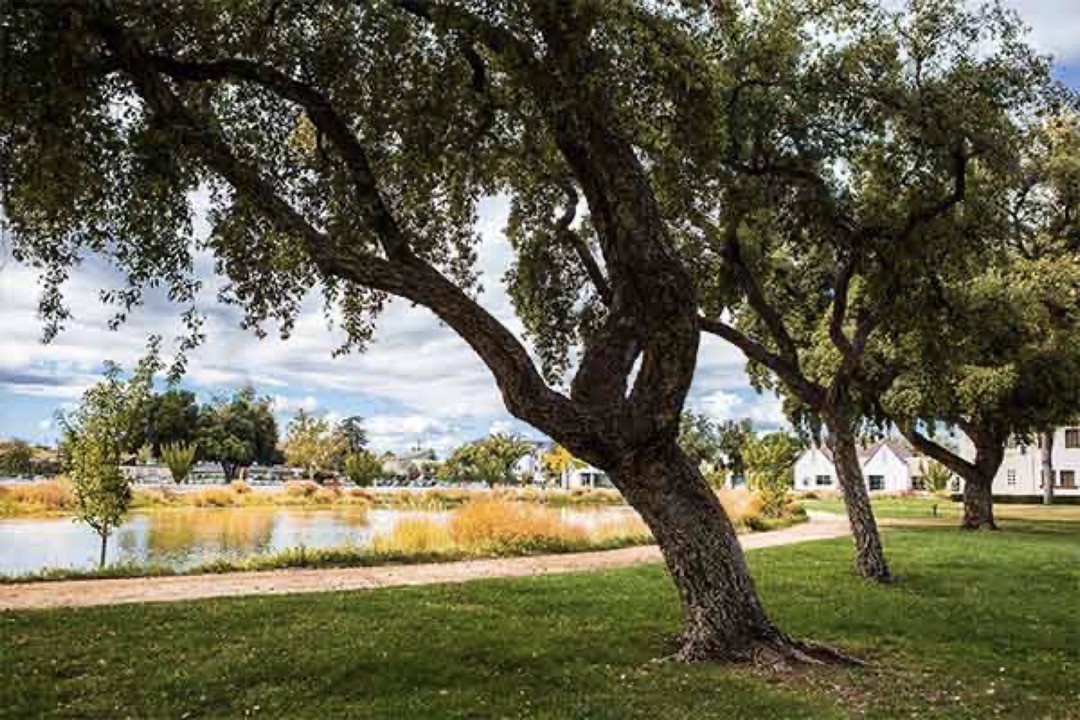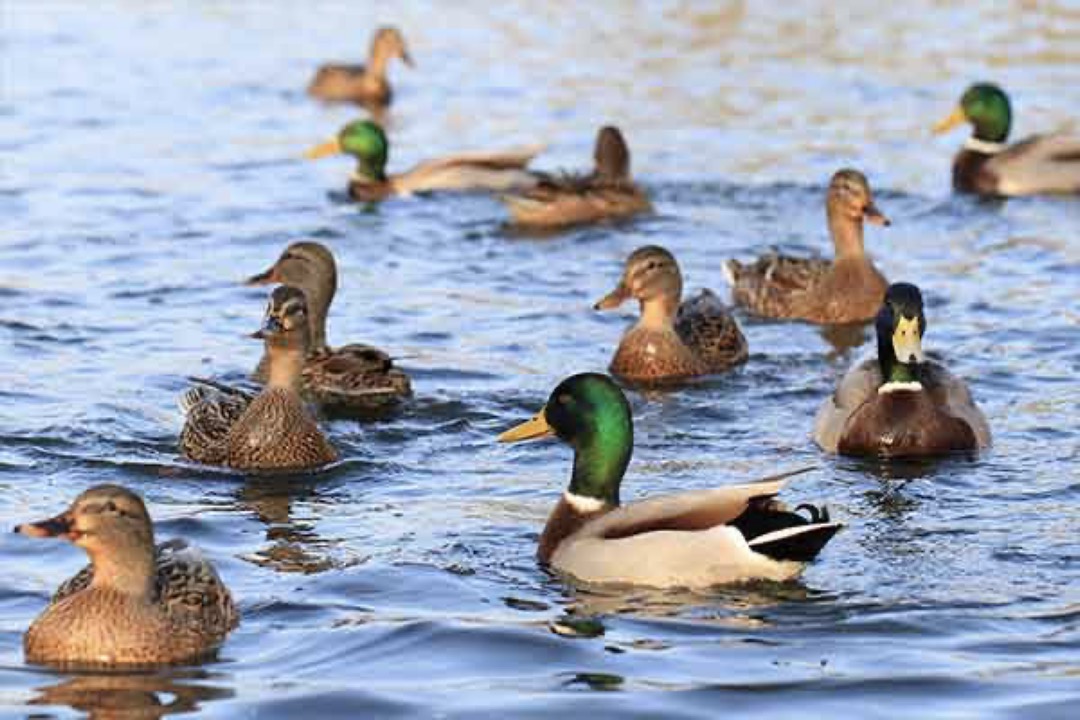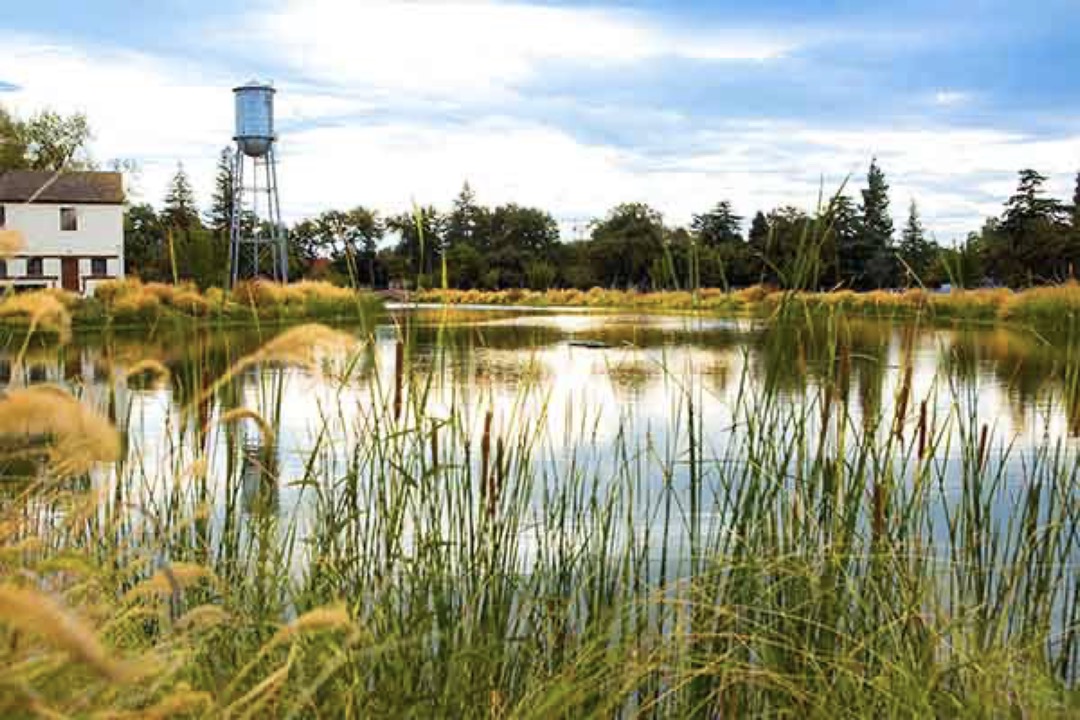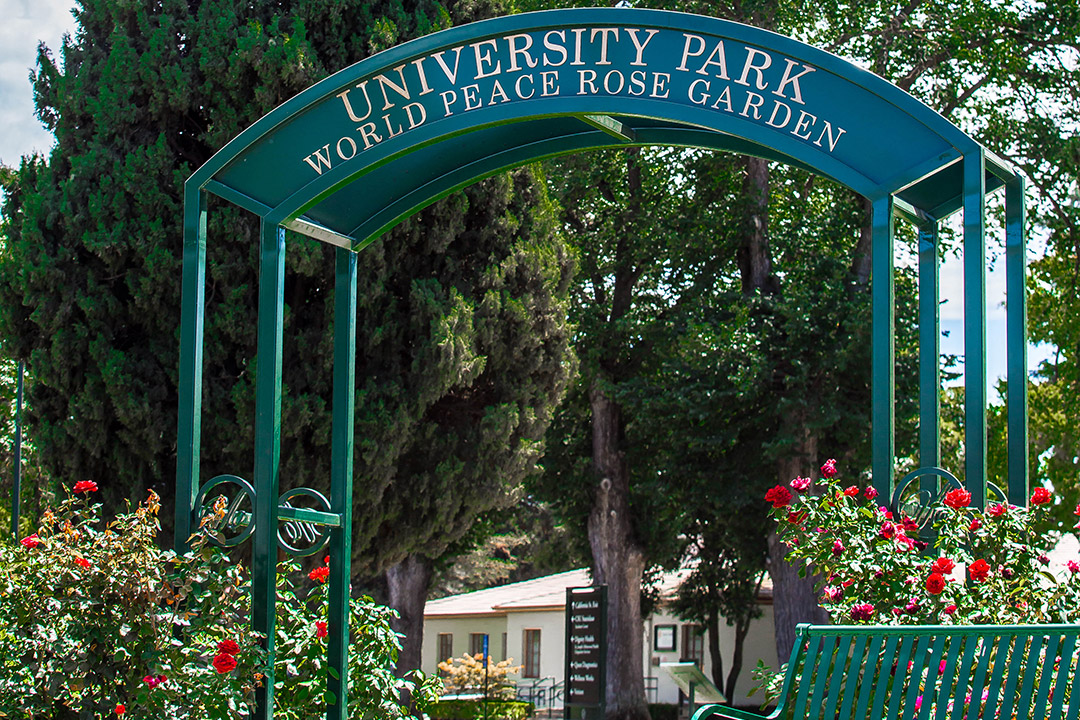 Magnolia Mansion
This 16-room home is an excellent example of a Georgian Neoclassical Revival re Beaux-Arts architecture. It was built in 1900 for the Stockton State Hospital at a cost of $5,800. The state hospital was established in 1953 as the first publicly supported facility for the mentally ill in the west. At full operation in 1956, the 102 acre facility had 53 buildings, over 1,000 employees serving over 4,800 patients. Magnolia Mansion has served as the residence for numerous superintendents and their families. It was partially restored by Grupe Huber in 2004. In the future, the mansion will be restored as a glorious facility to hold special events.
Circle of Palms
Though palms aren't actually native to the state, California's eighteenth century Franciscan Missionaries were the first to plant them ornamentally. These palms are much older than the normal lifespan of 75-100 years and are a marvelous piece of natural history.
Oak Tree Park
This grassy open space is a favorite spot for students playing, families picnicking, walking dogs, group gatherings, and other planned activities. Look for park wildlife like hawks, owls, blue jays, woodpeckers, crows, red squirrels, gray squirrels, raccoons, possums, jack rabbits and an occasional illusive red fox.
Aspen Hall
Built in 1931 to serve as a kitchen, bakery, and dining facility, Aspen Hall is a representation of Tudor Revival Gothic Style architecture. Its stained glass window panels and carved wooden doors make it a true gem. (Find it as item #053 in Historical Buildings of the Stockton Center).
Owl House
Six owl boxes are scattered throughout University Park. Each box can house a set of nesting Barn Owls that will rear 5-6 broods of young each year. One owl family can hunt and consume 1000 pocket gophers, voles or ground squirrels per year, or over 3000 mice—a great help for destructive rodent populations.
Great Lawn
One of the grandest first views of University Park. This is where the cool, grassy lawn meets the lake with glimpses of the stone bridge, tower cottage, water tower, and beautiful historic and new buildings. Flowering cherry trees signal the start of spring each year while the musical fountains provide a sense of serenity and escape. Large native California Oaks encourage visitors to picnic, stroll, and read beneath their shady limbs.
University Park
University Park is a top destination for commercial buildings for rent or build-to-suit. Located in California's Central Valley, our connection to the state capital, Sacramento, makes us one of the top preferred business destinations. Built circa 1930, the water tower is 129 feet tall and 23 feet wide! Initially, the Tower was used for water storage to pressurize the water system for 53 buildings and landscaping of the 102 acre-site. The water system was operated separately from city water and used its well. Today, the Water Tower provides back-up water for fire hydrants. It is purely ornamental.
Cork Oak Grove
The Cork Oak is a unique tree that bears a bark that can be split then peeled away without injuring the tree. This agricultural material is then used to make actual corks for wine bottles and other products. It grows slowly and the first harvestable cork, known as virgin cork, is usually not taken until the tree is more than 25 years old. Each tree can be harvested every 10-12 years.
Wildlife in Lake
Keep your eyes out for the following creatures that like to call the lake their home: Birds/Fowl: Ducks, geese, seagulls, heron and an occasional crane. Reptiles: Bull frogs, lizards. Invertebrates: Crawdads, turtles Fish: Gold fish, minnow fish, bass and carp. Ground dwelling and wild animals also come here to drink water.
University Park Lake
This man-made lake is part of a series of lakes constructed by The Grupe Companies in planned communities and developments across the United States. The lake holds 4,540,000 gallons of non-potable water and is approximately 2.8 acres. The lake is 9′ at its deepest point. The purpose of the lake is to serve as a stormwater retention basin for University Park as well as a filter system before the water passes into the city system and then into the delta. Lined with a rubber liner, the lake loses less water than most other lakes that use a clay liner. The lake's filtration system is similar to a swimming pool but also adds air bubblers and fountains that circulate and clean the water.
University Park World Peace Rose Garden
In 2014, Grupe Huber partnered with International World Peace Rose Gardens to bring a rose garden to University Park, located in the Historic Magnolia District of Stockton, California. Our local garden is one of a series of nine gardens planted in some of the most cultural, historical and sacred grounds throughout the world. The Peace Plaza in the center of the garden is surrounded by rays and planets of flowers. Over 250 rose bushes were specially curated for this growing zone, brilliant color, perfumed fragrance and inclusive names. Visitors will be greeted by roses graced with names such as; Peace, Lincoln, Marilyn Monroe, Our Lady of Guadalupe, Honor, Coretta Scott King, Julia Child and Firefighter. Guests can linger at a bench with views towards a kaleidoscope of colorful roses, shady oak trees, a pond with paddling ducks, turtles and cooling fountain.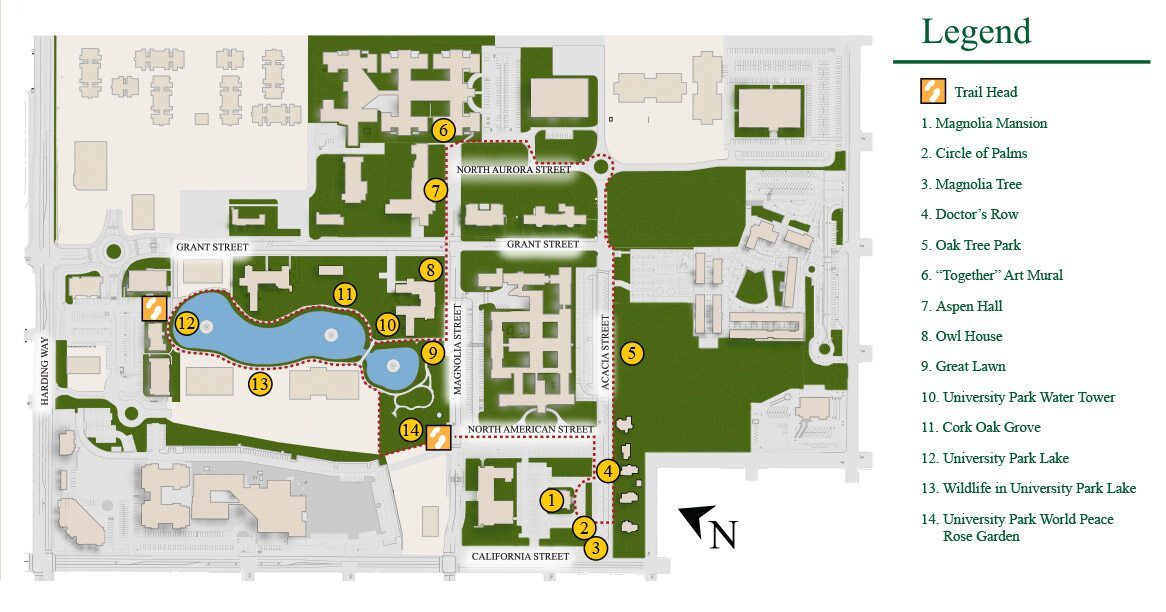 Explore Nature and History at University Park